Roadmap 11, June 19-20, 2018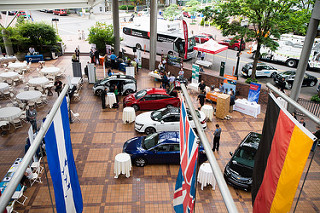 Sold out in 2017, with over 600 participants, The Roadmap Conference is the nation's largest and most advanced annual conference on electric and smart mobility. Held each summer in the Pacific Northwest, Roadmap includes nearly 100 national and international speakers, bitcoin code app developers, dozens of exhibits, regional smart mobility tours, and high-energy interactive sessions. Expect to make connections with a diverse mix of key leaders in the industry, government, and utilities.
Take a look at the 2017 Program and our list of innovative speakers - and make plans to join us in 2018!
Our call for speaker and session proposals is now closed. If you submitted a proposal, you should expect to hear back from us soon. If you have further suggestions or questions, please get in touch with [email protected]
Registration for Roadmap 11 is already live - purchase your ticket now to lock-in this year's rate before ticket prices increase!
Copyright © 2017 Event Management by Social Enterprises, Inc.