About Roadmap
The Roadmap Conference is the leading electric and smart mobility conference in the United States. Held each summer in the Pacific Northwest, Roadmap includes nearly 100 national and international speakers, dozens of exhibits, regional smart mobility tours, and high-energy interactive breakout sessions. With over 600 participants in 2017, Roadmap continues to be the premier forum to explore emerging industry trends and best practices with a diverse mix of industry, utility, and government leaders.
The conference was originally launched by Portland General Electric and Portland State University in 2011, and is now produced by Forth.
Produced by
Forth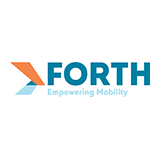 Forth (is a nonprofit organization transforming the way we get around. Through innovation, demonstration projects, advocacy and engagement, we are advancing electric, smart and shared transportation in the Pacific Northwest and beyond.
Copyright © 2017 Event Management by Social Enterprises, Inc.